Announcement – We will be closed Saturday May 4th, 18th, and 25th 2019.
Also Monday May 27th.
We apologize for any inconvenience this might cause.
Saturday May 18th we will open 8:00am – Noon for technician appointments, retail purchases and bathing only. Please call to schedule a bath or a technician appointment (410) 778-2188
If you should have an emergency while we are closed, please contact:
Anne Arundel Veterinary Emergency Clinic at: 410-224-0331.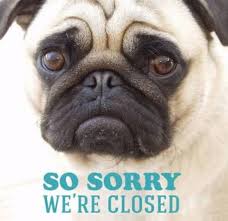 May is Allergy and Asthma Awareness Month!
Has your pet been extra itchy lately? It could be allergies! The most common symptom of allergies in pets is excessive scratching! Your pet could have a food, flea, contact or environmental allergy.
Possibly the most common allergy in pets is flea bite dermatitis. It is caused by a hypersensitivity to antigens in flea saliva. Pets that are allergic suffer intense irritation, making them likely to lick, chew or scratch at bites. This can lead to sores, scabbing or hair loss.
Preventing exposure to allergens is key! Keep your pet on a year round flea preventive to break the cycle and prevent future reactions.
Diagnosing your pet's allergies can help you both breathe easier.
If you're worried your pet might be experiencing allergies or have questions about which preventive is best for your pet, please
Contact us at (410) 778-2188 for more information.